Pearl Margaret Urbatsch
April 3, 1918 - January 8, 2014
Obituary
Pearl Margaret Urbatsch, 95, of Forest City, died Wednesday, January 8, 2014 at the Good Samaritan Center in Forest City.
A memorial service will be held Thursday, January 16, 2014 at 11 A.M. at the United Methodist Church in Forest City with a gathering of friends and family one hour prior to services. The service will be followed by a private burial at the Bohemian Cemetery in Plymouth, Iowa.
Pearl M. Urbatsch was born on April 3, 1918, the daughter of John and Laura (Prell) Koci at home near Plymouth, Iowa. She graduated from Grafton High School in 1935 followed by 1 year attending Cedar Falls' teacher's college. Pearl then completed coursework at Hamilton Business College where she graduated in 1937.
On September 30, 1939, Pearl married the love of her life, Harley R. Urbatsch in a secret ceremony in Albany, Mo. Pearl lived in California while Harley served as a Second Lieutenant in the Navy during World War II. Following the war, Harley and Pearl moved back to Iowa and owned hardware stores in Goodell and Garner before settling in Forest City. Pearl and Harley purchased the Forest City Our Own Hardware Store where they worked until retirement. They spent their free time with family and friends, playing cards, and ballroom dancing. Pearl was an active member of her Circle at the United Methodist Church. Harley and Pearl spent retirement travelling, completing four trips to Europe. On each trip, Pearl came home with new friends from around the world.
Following Harley's death in 1996, Pearl decided to go back to work and became a sample lady at Bill's grocery store in Forest City where she worked until she was 91, and continued to make numerous friends during her years working there. Pearl was such a positive person who always had a contagious smile. She spent the holiday season making fudge for everyone in town and sending nearly 250 Christmas cards!
Pearl will be sadly missed by her son, Harley Urbatsch and wife Pamela of Forest City, daughter Sue Urbatsch and partner Glen Pannkuk of Forest City; six grandchildren, Kristin Hansen and husband Torben of St. Paul, MN, Brian Urbatsch of Forest City, Jamie Urbatsch of Forest City, Katie Bowers and husband Jake of Oak Park, IL, Laura Arterburn and husband Scott of Ankeny, IA, Wendy Eggebraaten and husband Noah of Las Cruces, NM; four great-grandchildren, Emmalee Swanson, Dawson Urbatsch, Madison Urbatsch, and Ella Urbatsch, and her favorite dog, Chubbles.
Pearl was preceded in death by her husband, Harley, in 1996, her parents, John and Laura Koci, and her brother, Lowell "Bud" Koci.

Tributes
Our family remembers many wonderful trips down to Iowa (and visits to Minneapolis by the Urbatsch family) over the years. Our mom and her "cousin Pearlie" were as close as sisters. Iris preceded Pearl in death by almost five years, but as Marjie commented on Facebook, they are giggling and hugging and dancing in Heaven !!
We are so sorry for the loss of your dear mother, grandmother, and great grandmother. You are in our prayers.

Iris Benson Smyth & son Jon
Jack & Linda Benson
Judy & John Madsen
Marjie & Mike Mord
Jan 18, 2014
Iris Benson Smyth
We are very sorry to hear of your loss. Pearl was a very sweet lady with a great smile that will not be forgotten! Know that our thoughts and prayers are with you.
Jared and Erin Cross
Jan 16, 2014
Jared and Erin Cross
So sorry to hear of Pearl's passing. Unfortunately we were not able to visit Pearl often. The times we did were special. She was a lovely, gracious outgoing lady. I know that she will be missed.

Penny & Gene Urbatsch
Coeur d'Alene, ID
Jan 15, 2014
Gene Urbatsch
Dear Urb Pam Sue & Family

My entire family and I cherish many fond memories of Pearl. She was a lovely, upbeat and caring person, who will be remembered as a smiling star...Her bright light will shine on forever in the hearts of those of us privileged to have known her. I shall always remember the melt-in-your-mouth taste of her special fudge, which she often brought to my mom, her dear friend,Norma...Her thoughtful letters hand-written to me every year after mom's death, on mom's birth date and Christmas are treasures I hold dear. I pray God will enfold you now in His Everlasting Arms of Grace...to bring you comfort in your sorrow. Always with love, Zelda Suby Peterson & Family
Jan 14, 2014
Zelda Suby Peterson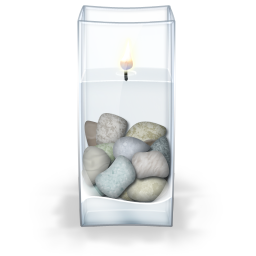 May the Lord surround you with his peace at this time. Tami Nelson
Harley (Ubbie) and Sue
Your mother was an amazingly wonderful role model for all of us her wisdom and gratitude towards everyone was what we should all take for in stride. I remember the fond days of Jamie and me at the hardware store as my father and ubbie talk for hour or so we . looking forward with time with an amazingly lady. She will be miss dearly but always in our hearts
Jan 13, 2014
John Sherman and Patti Jo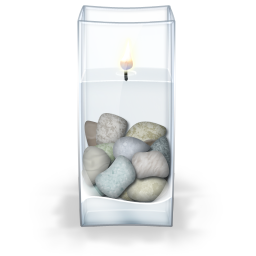 sorry for your loss. she will be greatly missed.
Sue and Harley, Our thoughts and prayers are with you as you experience the loss of your wonderful mother. We have so many wonderful memories of her. That beautiful smile spread sunshine everywhere she went. Marsha and Mark Brunsvold
Jan 13, 2014
Marsha and Mark Brunsvold
Harley and Sue and families
Sorry to hear of Pearl's death. Lon and I have many good memories of both your parents. Lon and Mary Hopperstad
Jan 12, 2014
Mary Hopperstad
Pearl was a wonderful Lady, a special friend, we had many good days of Bridge, many laughs. I will always cherish her memory. My thoughts and prayers are with you Sue And Harley. Marilyn Peterson
Jan 12, 2014
Marilyn Peterson
Very Sorry to hear of your Mothers passing. Your Mom was a freind and Homilton class mate of my Mom, who passed last March. My Mom just loved the letters and cards she recieved from your Mom. Our thoughts and prayers are with you at this difficult time.
Jan 10, 2014
Cal and Terri Ploeger, Garner
Harley, Sue, and families,

We were saddened to hear the passing of your mom. Not everyone holds the title of a "lady" but Pearl held that title well. She was such a classy lady and brightened any place she was at. Her smile and kindness shined throughout. We had many good visits on the phone and in person. Memories we shall always cherish. Our thoughts and prayers are with you.

Jan 10, 2014
Dave and Ruth Smith
Our deep sympathy and prayers to you and your families, Harley and Sue. Her spirit will always shine brightly in your hearts and memories.

Eternal rest grant unto Pearl, O Lord. And let perpetual light shine upon her. May her soul and the souls of all the faithful departed, through the mercy of God, rest in peace. Amen.
Jan 10, 2014
Lorny & Mary Ann Andersen
Pearl was a very special person in my life. I never seen her without that pleasant loving smile. Pearl and husband Harley let me stay with them in summers many years ago, I will keep those memories alive always. my prayers go to the whole Urbatsch family. Love Skip
Harley and Sue,

So saddened to hear of the passing of your mother! She was a remarkable person with such a gracious and thoughtful personality who retained a school girl image her entire life. We regret we were not able to spend more time with her!

Our Sympathy,
Roger & Wendy Urbatch Family

Jan 9, 2014
Roger Urbatch
I always enjoyed going into the hardware store and visiting with your mom. She was always there with a smile! My heart goes out to you and your families. May God continue to hold you in His loving arms and give you peace. Virginia (Schaeffer) del Rosario
I am sorry to hear the loss of such a special lady. I was lucky enough to visit Pearl in Aug. of last year. The smile and kindness that she had, I will always remember. She will be remembered by so many people that she touched over the years. You are all in my thoughts and prayers for this loss of such a wonderful lady. I have also added a picture of our wonderful visit, located in the photos and video section.
Jan 9, 2014
Brian Schmidt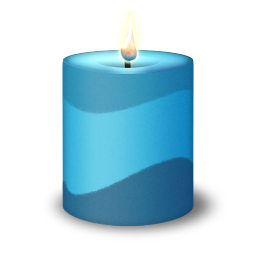 Pearl was always such a pleasant lady. I always enjoyed visiting her in the hardware store. She will truly be missed.
Jan 9, 2014
Jo Ann Schloe
Urbie, Sue & families - Our thoughts and prayers are with you. Pearl was an amazing person and we'll never forget her smile. She will be greatly missed.
Jan 9, 2014
Doug, Mary & Melissa Reisetter
Pearl was an amazing lady and I am happy to have been a part of her life so many years ago. My sincere condolences to you both, Urbie and Sue and your families.

Jan 9, 2014
Carole Schmidt
The world has lost one very sweet classy lady. My thoughts and prayers go out to her family. May you RIP Pearl.
Jan 9, 2014
Glenda Keough
We go back a long ways -- I remember her warm smile from the hardware store through the sampling at Bill's! She was a special lady & we'll all miss her.
John & Karen Monson
Jan 8, 2014
John & Karen Monson
Services
Visitation
Date and time
Thursday, Jan 16, 2014
10:00 AM - 11:00 AM
Location
United Methodist Church
305 S. Clark Street
Forest City, Iowa 50436

Notes
No Visitation Scheduled or Private
Map & Driving Directions
Service
Date and time
Thursday, Jan 16, 2014
11:00 AM
Location
United Methodist Church
305 S. Clark Street
Forest City, Iowa 50436

Map & Driving Directions