Dolores Ann Nelson
September 30, 1928 - August 6, 2012
Obituary
FOREST CITY: Dolores Ann Nelson, 83, of Forest City died Monday, August 6, 2012 at the Good Samaritan Care Center in Forest City.

Funeral Mass will be held at 10:30 AM, Friday, August 10 at St. James Catholic Church in Forest City with Father Dennis Miller officiating. Burial will be held at St. James Catholic Cemetery in Forest City.

Visitation will be held from 4:00 - 8:00 PM Thursday, August 9 with a Scripture Service held at 7:30 PM at Petersen Lund Funeral Home - 505 N. Clark Street - Forest City, and will continue one hour prior to services at the church.

Dolores was born September 30, 1928 in Lime Creek Township to Clarence
P. and Alma H. (Mostrom) Heidenreich. Dolores attended catholic school
in Manly, Iowa. She attended Mercy School of Nursing in Mason City and
Sioux City, Iowa graduating in 1949.

She was united in marriage to Donald J. Nelson on October 22, 1949.
Dolores spent her early married life as a devoted wife and mother. In
1973, she started back to work as a Registered Nurse. She worked for Dr.
Tom Mangan,at the Forest City Community Hospital and at Good Samaritan
Center in Forest City. She worked at the Good Samaritan Center for 27
years total, 10 years as Director of Nursing. Dolores also was a 4-H
leader of the Forest Hustlers.

Dolores loved to travel--taking numerous bus trips including trips to
Rome, Italy; Alaska; Hawaii; Canada. Dolores loved gardening, bird
watching, visiting casinos, playing bingo, playing cards with friends.
Dolores was active in St. James Catholic Church, volunteering at Good
Samaritan Center. She enjoyed taking friends and family members to
doctor appointments.

Dolores is survived by her five children, Arlis (Charles) Bode of South
Dakota, Larry Nelson, Alan Nelson, Tim (Deb)Nelson and Dan Nelson all of
Forest City; a sister, Joan (Eugene) Graham of Dayton, Ohio; one
sister-in-law, Donna Heidenreich of Mason City; eight grandchildren,
Valerie Bode of Spillville, Iowa, Miranda(Aaron) Campbell of Chicago, IL,
Cory Nelson of New York City, Nick A Nelson of Chicago, IL, Tony Nelson of
California, Nathan (Jane) Nelson, Nick J. Nelson and Heidi (Tom) Aitchison
all of Forest City; eight great-grandchildren; and seven nephews.

Dolores was preceded in death by her parents; husband, Don; brother,
Richard; grandson, Ryan; and granddaughter, Heather.

Tributes

I will miss her dearly, she was such a nice person, very caring though I was from another culture. We used to talk and talk with Rita for breakfast. Used to always think of her, as she, Rita and Sr.Dolores were my 3 angels. I will have a special prayer in our chapel here for her.
Please send my condolence to the family. God Bless.

..from Eljay Sinniah
Aug 13, 2012
Debbe for Eljay
Erik loved being so much taller than his "Grandma Dolores" --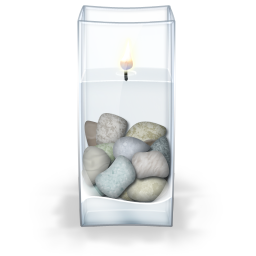 Arlis and Nelson boys-
So sorry to read of your mother's passing. It's never easy to lose your Mom. You have my deepest sympathy.
Sheila Trees
Tim Nelson and Family,
My thoughts and prayers go out to all of you during this time of loss and great sadness. My condolences.
Greg Meinke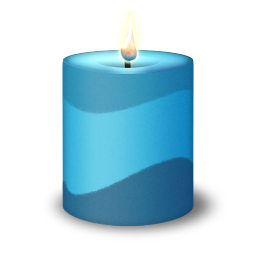 Dear Nelson Family, Was so sadden to read that your mom died. She always had a smile and a hug for me when I would see her after Mass when visiting my folks. I remember the days of 4-H with the neighborhood girls and having meetings at the Nelson house. She was a awesome lady and a good friend to our family.
She will be missed by many. Thoughts and prayers are sent your way.

Aug 7, 2012
Joyce (Kudej) Gruhn
Tim and Family:We are so sorry for your loss-please take solace in knowing your Mom/Grandma/Friend is in a better place, and someday you will all be together again.
Aug 7, 2012
Mark & Jean Schloemer
Cousin Dolores lived near us for a time in Mason City when she was in nurse's training. In fact she was with us when both of us had our tonsils out as kids. We saw her off and on over the years before we both moved away. She was a lovely and sweet lady and we extend our sympathy and prayers to her family.
Aug 7, 2012
Marilyn & Linda Holmlund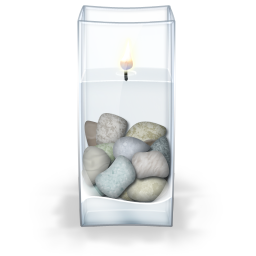 Alan,
Thinking of you and all the family. I wish they would have had a lavender candle. Your Mom was so special! I miss her already... especially her smile and getting to hear about all her trips. Hugs to Arlis, Larry, Tim and Dan!
Love, Debbe
Dolores will be remembered for her gentle personality and such a dedicated RN at Good Sam - always taking time to give patients personal attention. She'll be missed by so many, especially, by her family that she cared for so lovingly. May her spirit live in your hearts and give you comfort. Our Sympathy, Monica and Keith Pletcher
Aug 7, 2012
Monica and Keith Pletcher
Allen,
So sorry to hear about your mothers passing. Se was always such a friendly and considerate person. I know you pwere special to her. Your in our thoughts and prayers

Tony & Tonna
Anderson, SC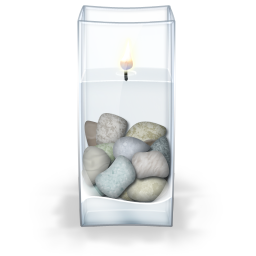 Dolores was a special person with a delightful personality, who made a kind, gentle, caring nurse. We will all miss her! Our sympathy to her entire family.
Aug 6, 2012
Karen & John Monson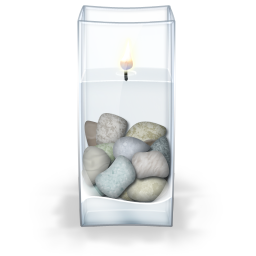 Dolores was a special person with a delightful personality, who made a kind, gentle, caring nurse. We will all miss her!
Aug 6, 2012
Karen & John Monson
I was sorry to hear of Delores death. I recall seeing her friendly face at Sunday Mass when we were still living in Iowa. When my family and I would visit Forest City she would always ask me how my children were doing. She was very considerate. I will miss her.
Services
Visitation
Date and time
Thursday, Aug 9, 2012
4:00 PM - 8:00 PM
Location
Petersen Lund Funeral Home
505 North Clark St.
Forest City, Iowa 50436

Notes
Scripture Service 7:30 pm
Map & Driving Directions
Service
Date and time
Friday, Aug 10, 2012
10:30 AM
Location
St James Catholic Church
906 West O Street
Forest City, Iowa 50436

Map & Driving Directions